A Resort Style Rehabilitation Facility
Skilled Care

in a

Serene Setting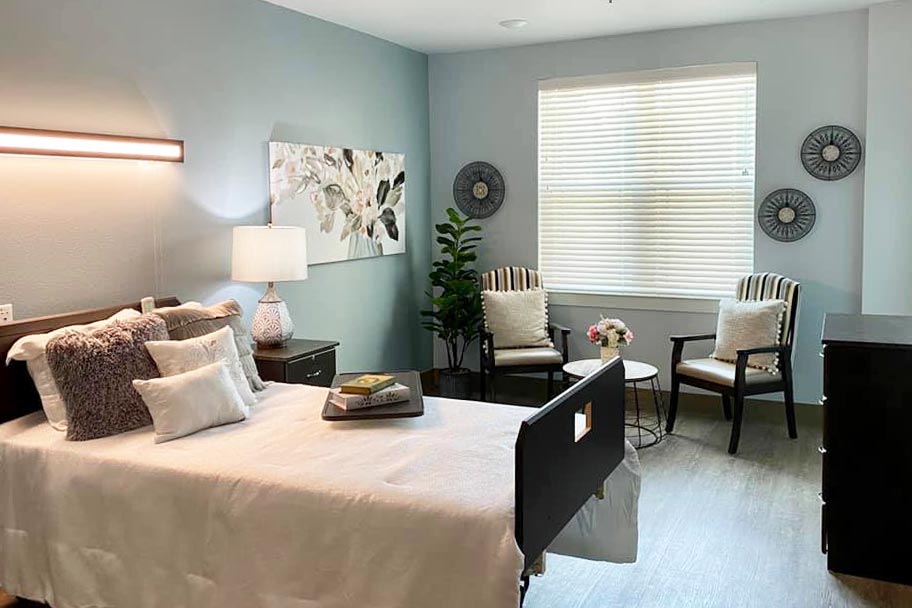 We take a personal approach to care: providing the ideal combination of skilled nursing, rehabilitation, and emotional support to help you transition from hospital to home, safely and comfortably. Whether you're recovering from surgery, regaining your speech and mobility following a stroke, or coping with a chronic condition, our experienced interdisciplinary team addresses clinical and social needs, as well as physical challenges – all in a comfortable, welcoming environment that nurtures your spirit as you restore your health.
Our dedicated team works closely with you and your family to develop a customized rehabilitation program:
Medical treatment with our extensive team of specialty physicians
Mobility and physical therapy
Building independence
Occupational therapy and skills of independent living
Speech therapy and language skills
Personal care with a social worker
Our goal is to help you create a stronger, healthier future by equipping you with the strength and skills to manage your condition and care for yourself.
Therapy is offered seven days a week!
View Our Full List of Rehabilitation and Therapy Services
Unlike many skilled nursing centers, our facility is equipped with advanced technologies and specialized resources to care for high-acuity patients, as well as those with multiple illnesses, injuries, or rehabilitative issues.
View Our Full List of Medically Complex Care Capabilities